If it is raining or snowing alway bring dry shoes. Wet or damp shoes are not allowed on the dance floor
West Coast Swing Practice
No events planned at this time.
Argentine Tango Practica
No events planned at this time.

Currently I am only teaching privates to couples that dance exclusivly with each other. This was suggested by the Douglas County Health line.
I realize this makes it difficult for students without a partner but I need to insure the safty of you the student and myself.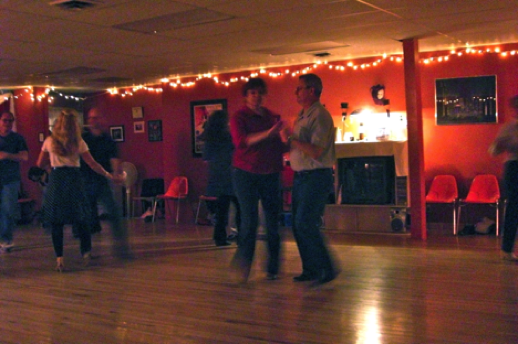 The Weekly parties have been canceled until furthor .
We have postponed all workshops.
This years showcase is currently canceled
Students that are interested in competitions have an opportunity to do so.
A Suggestion,
    If you are a "new student" considering taking a Private Lesson let me recommend that you start with Waltz or Foxtrot". These two dances will introduce you to the basic movements and structures you will use in many other dances.
    The basic Waltz and Foxtrot will teach you a little bit about music and how to find the beat. You will learn about lead and follow techniques and how to communicate on the dance floor.
    The beginning patterns are relatively easy to learn and you can actually be dancing to the music within a couple hours.
    The next dance I would take would be, "Swing." In this dance you concentrate only on one dance and progress a little faster.
    Last but certainly not least, I would suggest the, "Latin dances." These dances are a little more complicated so the skills you learned doing the waltz and Foxtrot and swing will prepare you for them.
    This is merely a suggestion so feel free to take the intro class that suits your interest.
Sincerely Ron Shepard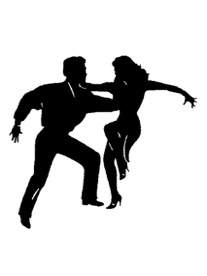 A Note To New Students.....
Classes for January Start
Costs for private coaching sessions.
Sometimes I write stuff about dancing and occasionally other things.
For questions and to sign up for classes email me at.
"ronshepard@mac.com"
Omaha WCS Club Membership meeting
Important
Classes and parties are now canceled until furthor notice. I hope to resume as soon as possible.
Please consider Private Lessons
Thank you
Classes have been canceled until furthor notice.